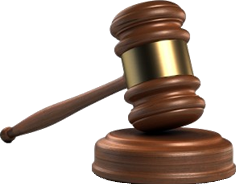 Why hire David Reinard?

Too many people make a big mistake by selecting the wrong lawyer for their case. There are two reasons for this. First, most people don't know how to go about finding a lawyer, so they end up with the first attorney they find – their mother's cousin's nephew, for example – regardless of whether the lawyer handles the type of case involved. Second, even when people spend time looking for a lawyer, they don't know the questions to ask to make sure a lawyer is right for them.

Here are three simple rules for choosing a personal injury lawyer. If the lawyer you are considering does not qualify under these rules, keep looking.

Rule No. 1: You must hire a specialist in personal injury cases.

You would not go to an orthopedic surgeon for brain surgery. And you shouldn't even go to an orthopedic surgeon who specializes in ankles if you need shoulder surgery. It is the same with lawyers. Law is specialized. A lawyer who is not a personal injury specialist is not competent to handle a personal injury case. Much of their work on the case will be spent figuring out the basics. A business lawyer, or criminal lawyer, will not have the first idea how to make sure you get appropriate medical care, or how much money your case is worth. Worse, the insurance companies won't know the lawyer, and they won't give that lawyer any respect (or much money).


David Reinard handles only personal injury cases. And because he has been handling injury cases for more than 25 years, he is expert in every aspect of these cases. This enables him to focus on the issues that make a difference. Just as important, the insurance companies and their attorneys know and respect him. It's a little-known secret, but insurance companies keep track of the lawyers that sue them, and they pay more money to the best lawyers (and little to the ones they don't know or respect). Don't let your case be over before it starts - choose a specialist.


Rule No. 2: You need to hire a lawyer who tries cases - a real trial lawyer.

This is the single most important factor in choosing a lawyer.

Here is another little-known secret: Most lawyers do not try cases. Ever. Many are afraid to do it. Many would rather not take the time to do it. Many will settle a case cheaply rather than face the reality of trial.

Your only leverage against the insurance company is their concern that you will go to trial and win. If they know your lawyer will not try your case – and they keep track – they will never offer you reasonable compensation. Ever.

The only way to get what you are entitled to is to hire a trial lawyer. This means someone who can prove that he or she tries cases. If they can't prove it, move on.


David Reinard is a trial lawyer. The proof is his membership in the American Board of Trial Advocates. There is only one way to be a member of that organization: you have to prove to them – with detailed information – that you are a trial attorney. If you can't prove that you have tried enough cases, you don't get in. And Mr. Reinard's trial skills are so well known that other personal injury lawyers –including some of the top trial lawyers in the state – regularly ask him to try their cases.
Rule No. 3: You need to hire a lawyer who will always be there for you.

Every lawyer will talk to you when you retain them. The question is: What happens after that? It is fine for a lawyer to have paralegals and secretaries handle certain parts of your case, but your lawyer must be available to you when you need to talk. Here is a test: Will your lawyer give you his or her cell phone number? If not, why not? Is it that they have too many clients? Is it that they can't be bothered? Really, there is no good reason. Personal injury clients are unique in law. Their lives, and their families' lives, have been turned upside down by a sudden, traumatic event. They deserve a lawyer who will help through the difficult times, even if it takes a lot of the lawyer's time. Make sure you hire a lawyer who will give you all of the personal attention you deserve.


David Reinard gives his cell phone number to every client. And he tells them to call any time they need to talk. He understands that clients need help and answers. They need to understand what is happening with their case. They need reassurance. David Reinard is always available for his clients.